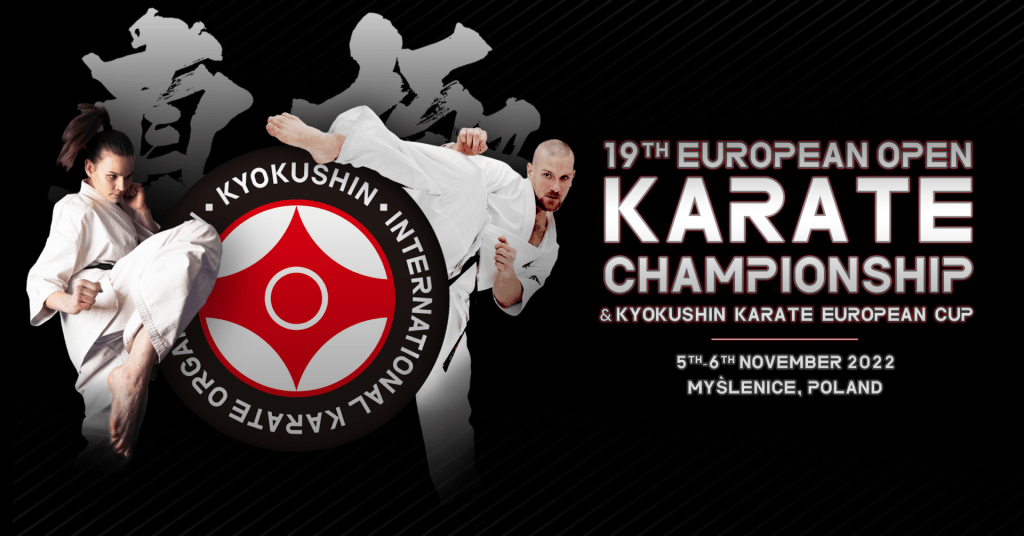 To jest angielska wersja strony. Jeżeli chcesz przejść na polską wersję kliknij
TUTAJ
Application for participation
We accept registrations for the tournament only through the mykyokushin.net website from 10/09/2022 to 09/10/2022. All participants are required to sign a declaration. In the case of underage participants, the declaration must be completed by their legal guardians.
Adults
Download PDF file
Minors (participants under 18 y.o)
Download PDF file
Hotel reservation
You can book a hotel in Krakow: Qubus Hotel with code: Karate2022
Torunament programme
We invite you to read the announcement of the 19th European Open Karate Championship & Kyokushin Karate European Cup available in the file below. The message contains information about the competitions in which the competition will take place, age groups and formal requirements for competitors.
Download PDF file
Place and time
The tournament will take place on 5 – 6.11.2022 in the Sports and Entertainment Hall at Zdrojowa 9 in Myślenice, Poland.